"If modern rock is your thing and you want to discover what just a couple of musicians can do then you need to check this CD out!" – Raul Amador, Bass Musician Magazine
Variety is what they crave, and what they deliver. Though much of Coincidence Machine's music is of a progressive nature, sets may include blues, jazz, funk, reggae, salsa, mock Hindustani, and even bluegrass (possibly some others, as well). The line between genres often gets blurred, and when they do covers, no attempt is made to sound like the original.
Performing throughout Long Island and New York City, as well as online on sites such as Twitch.tv and Facebook, Coincidence Machine has been praised by the Good Times, Bass Musician Magazine, and the Herald.
Their first CD, Upside Out , was released in August 2012 (click on the title to be routed to a streaming site). Since then their releases include Temporal Dissonance,  Decimation of the Monarch, the Corpse of the Musical Pineapple, and (Sort of) Live. They often present livestreams of their performances on their Twitch page. You can also keep abreast at the Twang! page on FB.
You can contact us at: [email protected]
Twang!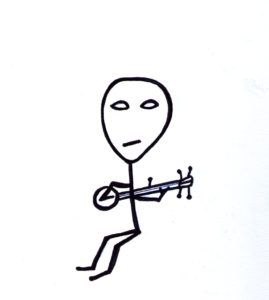 We're big fans on the following groups. When you have a chance, check them out.
John Wilkes Booth
M Shanghai String Band
Buddy Merriam
Transcend
MediaCrime
Mind Open