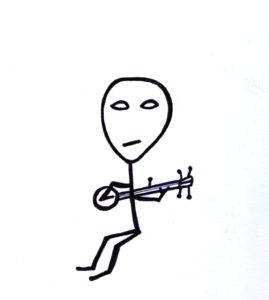 Friday, December 15th, 7-10pm: We return to The Cafe, 780 West Beech St. Long Beach. We will tend towards more rock&roll, but if you want to hear something else from our repertoire, just ask.
Saturnday, Januray 20th, again @ Bartini Bar (124 N Carll Ave, Babylon) splitting the bill w/ Dee Harris. I'm excited just about seeing the other act.
Livestreams of performances are often presented on the Twang! page
Also, quite often you can witness Twang! and/or Coincidence Machine performing (or rehearsing) on Twitch.
https://twitch.tv/coincidencemachine
Typically Coincidence Machine performs @ 4:30pm Eastern Time on Tuesdays
And often on Friday afternoons (time varies) Twang! and Eli share their practice of North Indian Classical music. Mondays 3:00ish Twang! and Eli jam jazz w/ Twang!'s neighbor Walter, and other guests who turn up.

g