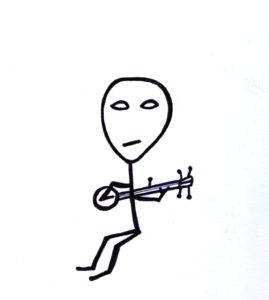 Saturnday, March 18th, Twang! will take part in the Jedi Friends raid train #10, streaming on Twitch from 2pm thru 4pm EST. (If you can, show up an hour early and hear Ronusan playing Turkish and Persian music. You won't be disappointed.)
Saturnday, April 22nd, 7pm, Coincidence Machine plays a much more jazz leaning set to Braceland Gallery, 25 Patchogue Yaphank Rd, East Patchogue $10 admission This is a rarity in these troubled times.
Saturnday, May 13th, 8pm EST, Coincidence Machine returns to Bartini Bar, 124 N. Carll Ave, Babylon. We may bring in another group, unless some of you want us to make it a "jam-w/-Coincidence Machine" event again. Please contact us if you'd like to sit in on some Coincidence Machine music. No cover.
Saturnday, July 15th, 10pm, Coincidence Machine will play a more rock&roll, funk, and fusion oriented show at Bagel Boss (yes, you read that correctly. We're playing a bagel shop), 1352 Peninsula Blvd, Helwett 11557 No cover
Livestreams of performances are often presented on the Twang! page
Also, quite often you can witness Twang! and/or Coincidence Machine performing (or rehearsing) on Twitch.
https://twitch.tv/coincidencemachine
Typically Coincidence Machine performs @ 4:30pm Eastern Time on Tuesdays
And often on Friday afternoons (time varies) Twang! and Eli share their practice of North Indian Classical music. Mondays 3:00ish Twang! and Eli jam jazz w/ Twang!'s neighbor Walter, and other guests who turn up.

g